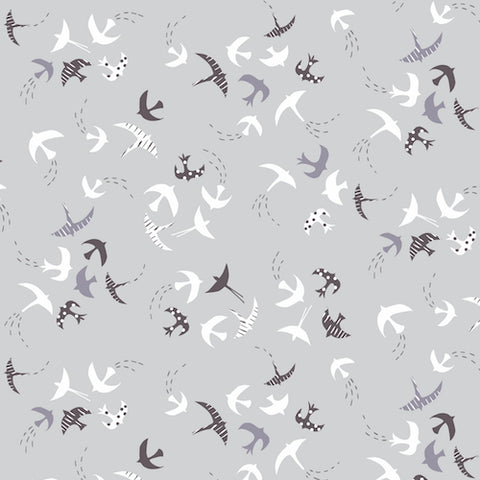 Dashwood
Ditsies - Silver Birds
Width: 110cm
Details: 100% quilters medium weight cotton.
Notes: This is a whimsical collection of small scale prints in a fresh, clean palette. Ideal for modern quilting, these fun, bright prints will add a little sunshine to any sewing project…
Update: Please note that minimum order quantity is half a metre.  This fabric is now sold in HALF METRE increments. The price is per HALF METRE. Enter 2 in the quantity box to buy 1 metre etc. All orders will be cut in a continuous piece.