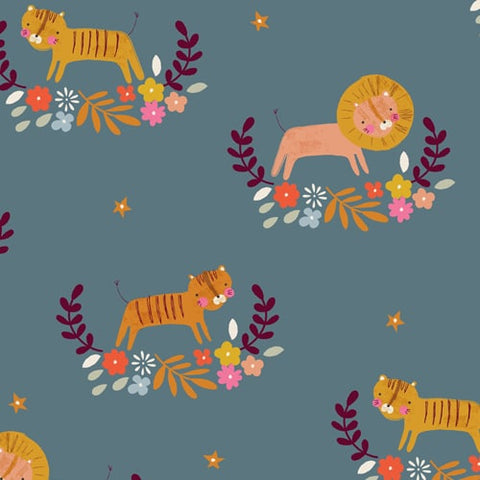 Dashwood
Meadow Safari Big Cats
Width: 110cm
Details: 100% quilters medium weight Cotton.
A new collection from Louise @ Paper and Cloth Design for Dashwood Studio.
Update: Please note that minimum order quantity is half a metre.  This fabric is now sold in HALF METRE increments. The price is per HALF METRE. Enter 2 in the quantity box to buy 1 metre etc. All orders will be cut in a continuous piece.