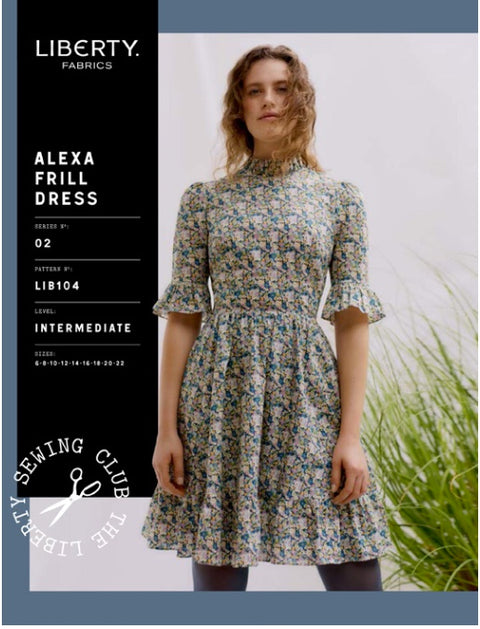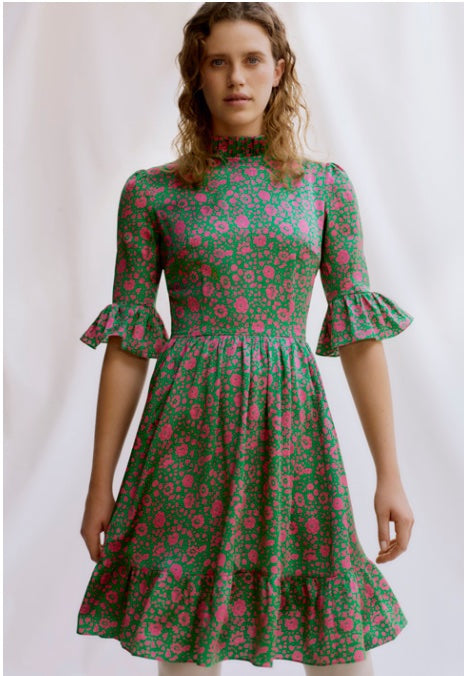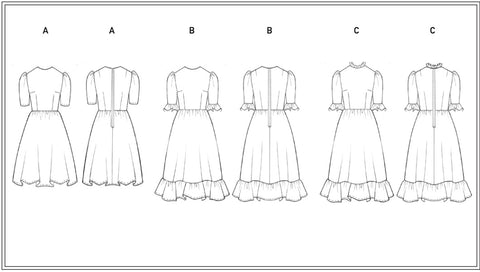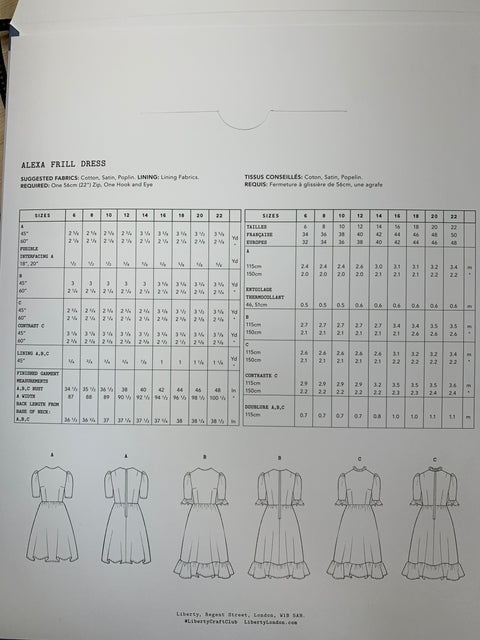 Liberty
Liberty Alexa Frill Dress Pattern
The new Liberty Fabrics dressmaking patterns draw inspiration from their fashion archive, with contemporary style details offering a fresh twist on classic vintage shapes.
The Alexa Frill Dress Pattern creates a flattering fitted top and flared mini-skirt style with  3 options to choose from.
Ideal fabrics to use are silk or cotton.
Pattern No: LIB104
Level: Intermediate

Sizes: 6-22