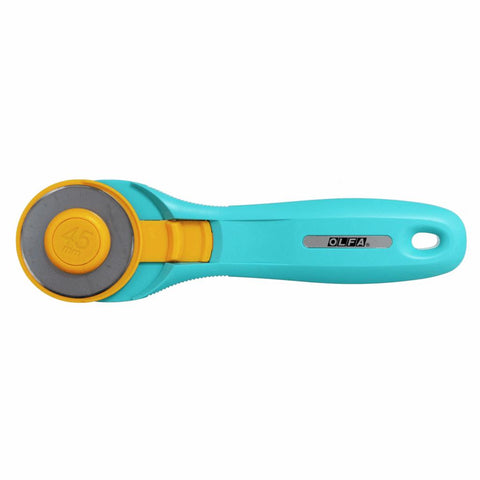 Olfa
Olfa Aqua Splash Rotary Cutter - 45 mm - Turquoise
Olfa Aqua Splash 45mm Rotary Cutter.

This vibrant 45mm rotary cutter has a stainless steel blade, a quick and easy blade change feature, is suitable for both left and right-handed users and integrated blade cover for additional safet. It is ideal for medium to heavy-duty projects and can cut through up to six layers if thin material.

Replacement blades are available.
**Not for sale to persons under the age of 18. By placing an order for this product, you declare that you are 18 years of age or over. This item must be used responsibly and appropriately.**