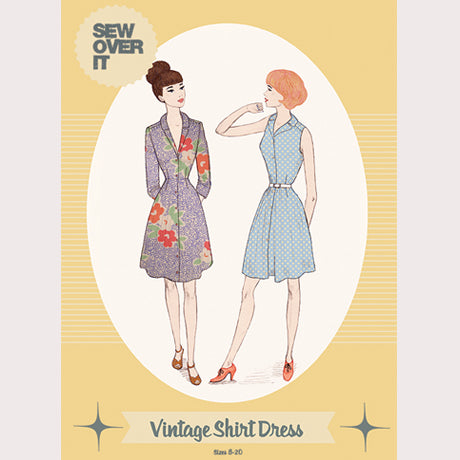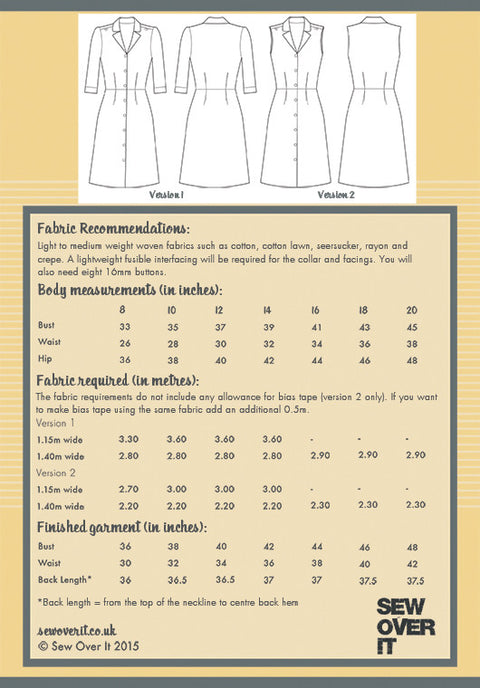 Sew Over It
Sew Over It Vintage Shirt Dress Sewing Pattern
With 1940s and 50s influences, the Vintage Shirt Dress is a classic that will take you from season to season in style. Effortlessly chic, its feminine cut is flattering for all body shapes and sizes. Just throw this dress on for an instantly put-together look and you're all good to go!
The pattern has both a sleeved and sleeveless version as well as endless fabric options, meaning there is tonnes of scope to make this dress your own. Ever versatile, you can even go two-tone and make the bodice in one fabric and the skirt in another to give the impression of separates.
With modern body sizing and revised shaping, the Vintage Shirt Dress has been updated to give it a contemporary feel, while the sweet notched collar gives it a vintage edge. A fantastic techniques-filled pattern, practise creating pleats, sewing a collar, adding facings and stitching buttonholes while you create your dress.
Size 8-20